We are pleased to offer expedited shipping on select products. All items that are shipped directly from our warehouse locations are eligible to be expedited. Items that ship from our specialty vendors or Marketplace vendors unfortunately cannot be expedited.
Expedited shipping will be available for you to choose from your cart view. If you do not see options to expedite your order please reach out to our customer service team to see what options might be available to get your order faster.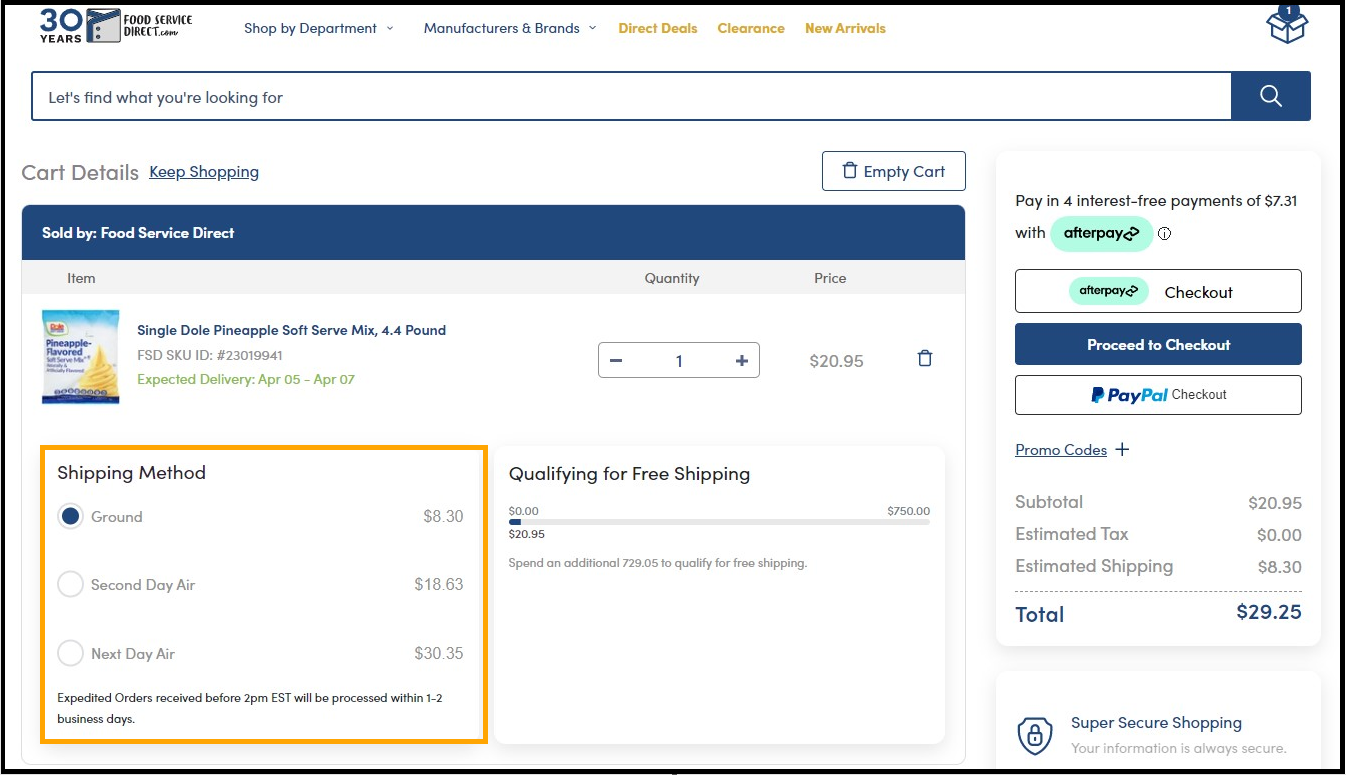 Please note - Expediting the shipping does not speed up the processing time of your order. Most items ship within 1-2 business days. If you need your order by a certain date, it is best to connect with a member of our team to ensure you will receive it on time.