Our team is your team and we are always here to help!
We have agents available 7 days a week via phone, email, chat, and text! The contact us form on our website will send an email to our team who will respond as quickly as possible. Need faster help? You can use the chat option to be connected to a live person. Prefer texting? We do that too. You can text or call us at 855-705-0755 or 424-373-3663.
Our team is available at the following times:
Monday - Friday: 8am - 8pm EST
Saturday & Sunday: 12pm - 5pm EST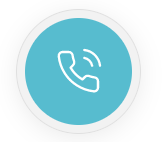 If you contact us after hours leave a message with your name, preferred form of contact, and order number (if applicable) and we will get back to you by the end of the next business day.