You want your order and we want to get it to you as quickly as possible. To help keep you in the loop we will email you any time there is an update to your order. Please help us out by making sure you order using a valid email address and you check your inbox/spam folder for updates.
What emails should you watch for?
Your Food Service Direct Order #000XXXXXX


Your order has been received and is processing

Shipped! Your item is on the way.


Your order has shipped and should be to you soon

Update on your FoodServiceDirect.com Order 000XXXXXX

Any other updates, including Delivery!
You can also find the status of your order by logging into your account online. While in your account dashboard, click on My Orders to see a comprehensive list of your orders and their current status!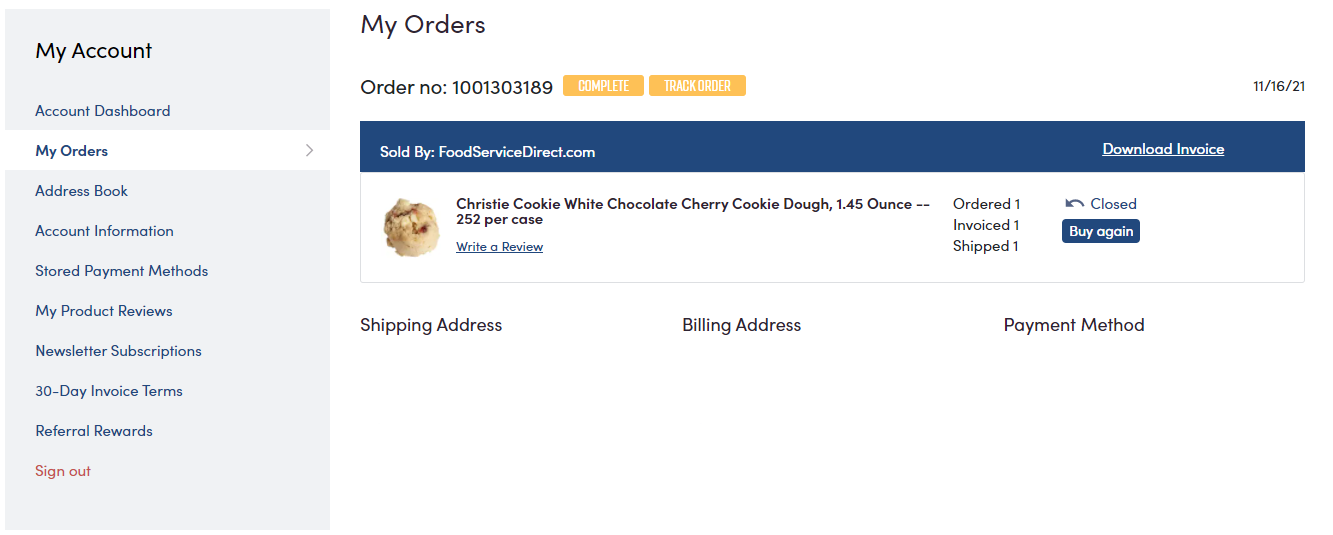 Didn't create an account? No worries, follow the steps below. All you need is your email address and the Order ID.
1. While on our homepage, select track order in the upper right-hand corner

2. You will then be directed to a page that will ask for your Order ID as well as your email address associated with your order.

3. Once this information is entered, you will be able to see your order information, shipping information, and the tracking number with updates on your order.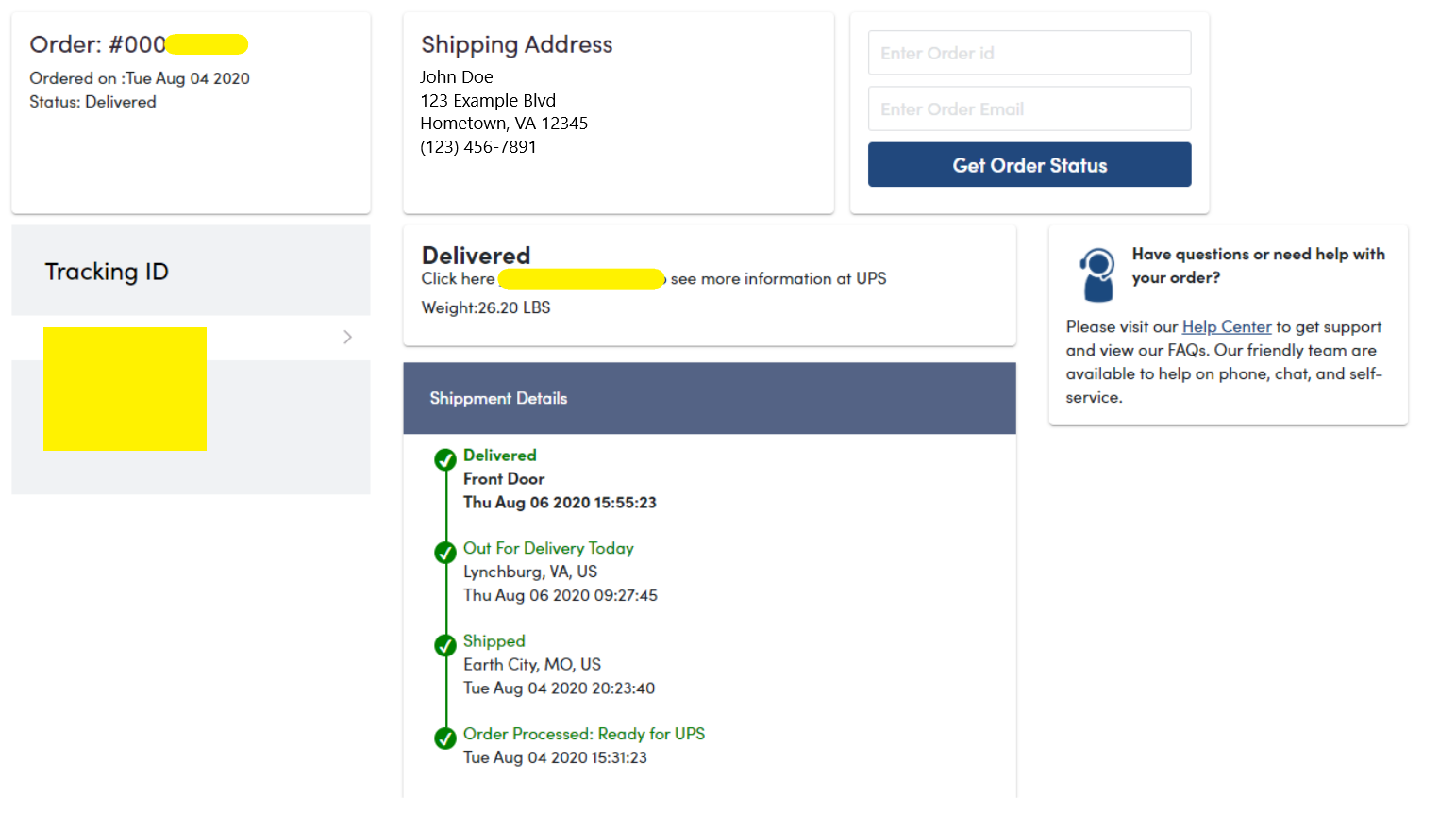 We recommend signing up for UPS MyChoice to have access to detailed information about your delivery, track your order, and receive real-time delivery updates.
Please keep in mind the tracking will need at least 1 business day to be updated by UPS once your order is packaged for shipment.