If you are looking to build an order but you aren't ready to add it to your cart, you can save your items for later! If you are logged into your account you can click Save for Later under the add to cart button on any of our product pages.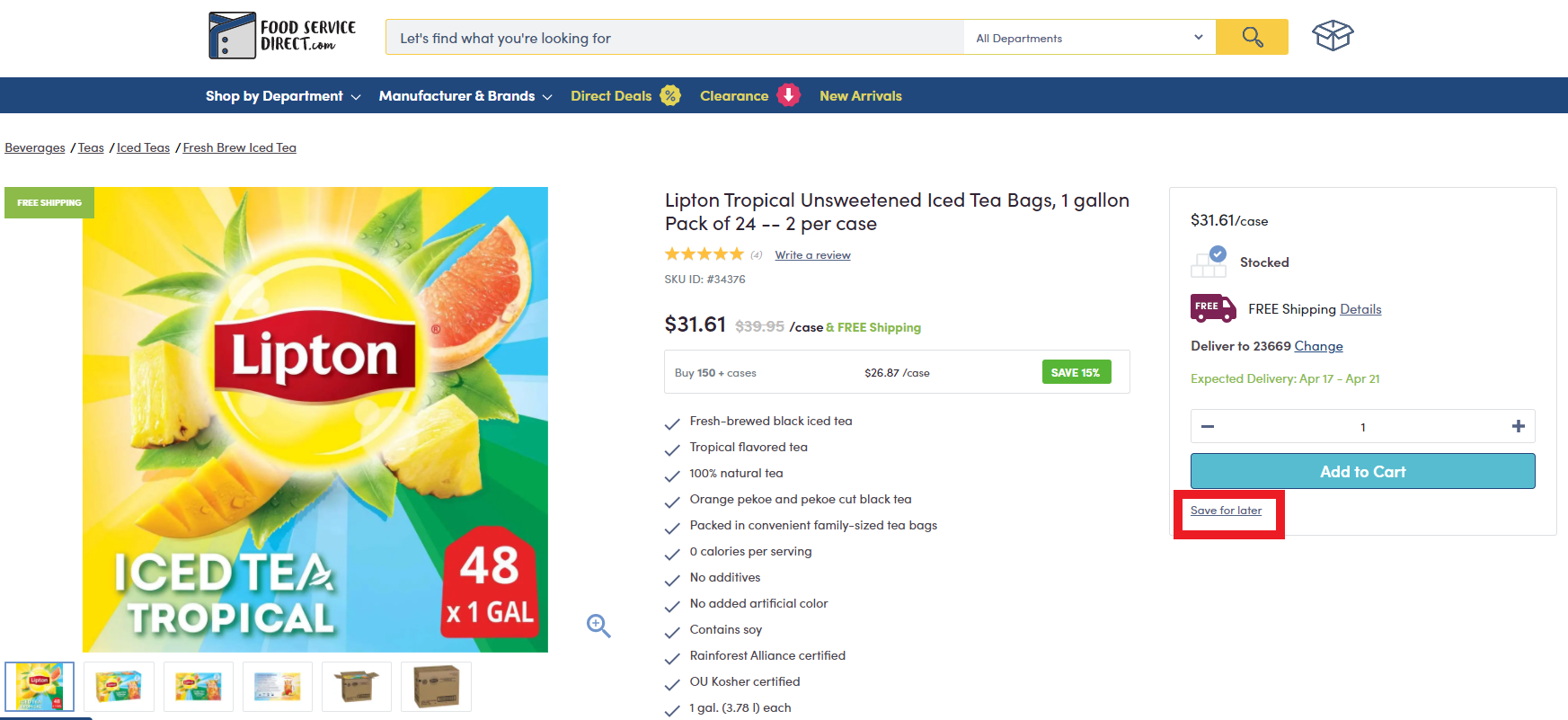 To view the items that you've saved, you just need to click on the open box icon at the top of the page and there will be a pop-up with the option to View Saved Items.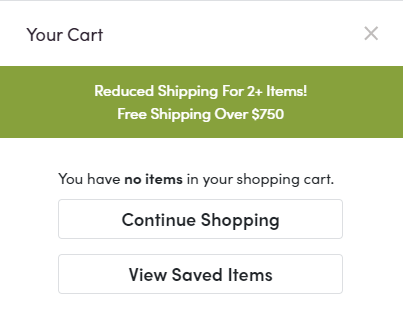 From there you will be taken to view your Cart and your Saved Items are located at the bottom of the page.